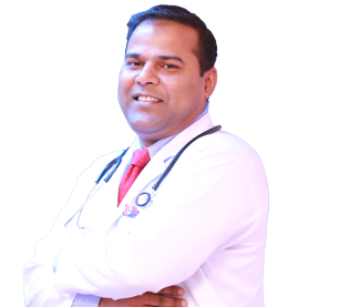 DR RAJESH SOMKUWAR
Specialist Dermatologist
Dermatology
MD, DVD, FCPS, MSC (UK), DPD (UK), DDV
17 years of experience
Nizwa (Oman)
About DR RAJESH SOMKUWAR
Dr Rajesh Somkuwar is a Consultant Skin specialist with expertise in Dermatology, Cosmetology a Venereology. He has been rendering his services in Oman since the last 10 years, having an overall experience of 15 years in his field of choice. He has also worked as a Consultant Cosmetologist in premium institutes like VLCC and KAYA in Mumbai, India. During this period, he has garnered extensive experience in the latest cosmetic and aesthetic procedures. These include the latest procedures like Botox, Fillers, Laser treatments and skin rejuvenation procedures including Peels, MDA and PRP. He also attends conferences and symposiums to keep upgrading himself.
Excellence & Experience
Area of excellence
Clinical Dermatology
Venereology
Cosmetology (LASERS, Botox, Fillers, Peels, MDA, PRP)
Level of Experience
He has worked as a consultant Dermatologist with VLCC and Kaya in Mumbai along with having his own clinical practice.
He has been working as a Dermatologist in Oman since 2008 with different hospitals including Emirates Medical Centre, and Badr Al Samaa Group of Hospitals.
Awards & Academics
Academics Details
MBBS - NKP Salve Institute of Medical Sciences, Nagpur 2001
DVD, DDV, FCPS Dermatology - Grant Medical College, Mumbai
MD Dermatology - Texila American University
DPD, MSc Dermatology - Cardiff University, UK
Out Patient Timings
The outpatient timings at Badr Al Samaa Hospitals have been planned in such a way that your choice of doctor is available whenever you are free.
Sunday
9:00 AM - 1:00 PM
Nizwa - Oman
5:00 PM - 9:00 PM
Nizwa - Oman
Monday
9:00 AM - 1:00 PM
Nizwa - Oman
5:00 PM - 9:00 PM
Nizwa - Oman
Tuesday
9:00 AM - 1:00 PM
Nizwa - Oman
5:00 PM - 9:00 PM
Nizwa - Oman
Wednesday
9:00 AM - 1:00 PM
Nizwa - Oman
5:00 PM - 9:00 PM
Nizwa - Oman
Thursday
9:00 AM - 1:00 PM
Nizwa - Oman
5:00 PM - 9:00 PM
Nizwa - Oman
Friday
Saturday
9:00 AM - 1:00 PM
Nizwa - Oman
5:00 PM - 9:00 PM
Nizwa - Oman