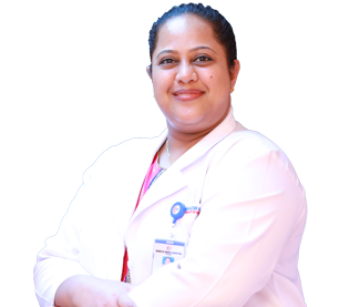 DR NAZIA SHEIKH
Medical Officer
General Practice
MBBS
13 years of experience
Nizwa (Oman)
About DR NAZIA SHEIKH
Dr Nazia Sheikh is a renowned medical practitioner who excels in her medical skills. With over 13 years of experience and expertise under her belt, she joined Badr Al Samaa Hospital in 2012 as a General Practitioner. Before this, she had been garnering vast experience working in premier institutions across many countries. She has worked across many well-known hospitals in India, the Maldives as well as the UAE. Her special areas of interest include bedside procedures as well as palliative care. She comes fully armed with the latest in medical advances and patient care.
Excellence & Experience
Level of Experience
General Practitioner - Badr Al Samma Hospital since Aug 2012.
ER Resident - King Fahad Hospital, Tabuk under HOP - Feb 2012 to April 2012
RMO - at Dharamshila Cancer Hospital & Research Institute, New Delhi - Dec 2010 to Dec 2011
Medical Claims Officer - Globemed Gulf FZ L.L.C., Dubai, UAE - Jul 2009 to July 2010
Insurance Medical Officer - General Medical Centre Hospital, Abu Dhabi, UAE - Sep 2007 to Jul 2009
Medical Officer - TTK Healthcare Services Pvt Ltd, LLC, Hyderabad - Dec 2006 to Aug 2007
GP - ADK Hospital, Male, Maldives - April 2006 to Oct 2006
RMO - Mure Memorial Hospital, Nagpur - Oct 2005 to April 2006
RMO - Wockhardt Heart Hospital, Nagpur - Oct 2004 to April 2006
Awards & Academics
Academics Details
MBBS - Indira Gandhi Medical College, Nagpur - 2003
Fellowship in Diabetes - Medvarsity, accredited by Royal Liverpool Academy, UK - 2018
10th Annual Foundation Course in Palliative Care - 2011
IAPC Certificate Course in Essentials of Palliative Care - 2011
Gained Expertise in Medical coding, Healthcare Insurance, Administrative skills
Out Patient Timings
The outpatient timings at Badr Al Samaa Hospitals have been planned in such a way that your choice of doctor is available whenever you are free.
Sunday
7:00 AM - 3:00 PM
Nizwa - Oman
3:00 PM - 11:00 PM
Nizwa - Oman
Monday
7:00 AM - 3:00 PM
Nizwa - Oman
3:00 PM - 11:00 PM
Nizwa - Oman
Tuesday
7:00 AM - 3:00 PM
Nizwa - Oman
3:00 PM - 11:00 PM
Nizwa - Oman
Wednesday
7:00 AM - 3:00 PM
Nizwa - Oman
3:00 PM - 11:00 PM
Nizwa - Oman
Thursday
7:00 AM - 3:00 PM
Nizwa - Oman
3:00 PM - 11:00 PM
Nizwa - Oman
Friday
7:00 AM - 3:00 PM
Nizwa - Oman
3:00 PM - 11:00 PM
Nizwa - Oman
Saturday
7:00 AM - 3:00 PM
Nizwa - Oman
3:00 PM - 11:00 PM
Nizwa - Oman